Preserve. Grow. Endure. Evolve.
Members' Wealth offers a comprehensive private wealth management approach.
Our Unique Approach
Members' Wealth was conceived with the goal of bringing the most sought-after and needed services to family wealth management.
The Members' Wealth Approach
We develop, implement, and execute custom planning and investment strategies, rooted in science and law, enhanced with behavioral analysis and fine-tuned to each individual, family or business' need.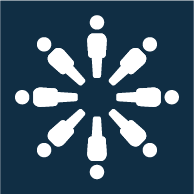 We coordinate the investment, tax, legal, and estate demands through our unique approach.
How We Help Our Founding Members have decades of experience serving a variety of individual and corporate clients.
Who We Serve
Your Service Model
At Members' Wealth, your dedicated team of investment professionals coordinate your investment, tax, legal, and estate demands through our unique client service team approach. Our goal is to preserve and grow your wealth to endure over time, while thoughtfully evolving your strategy to suit an ever-changing world.
Dedicated Client Service Team
Advisory
CERTIFIED FINANCIAL PLANNER™ Professional, In Person Reviews, Custom Investment Policy Statement, Identify and Discover: Tax concerns, areas of risk, investment preferences, goals, develop overall financial plan.
Advisory
Investment Research
CFA­® Portfolio Manager, custom portfolios, tax efficiency, investment analysis and due diligence, opportunistic rebalancing, investment access at reduced minimums, no proprietary products.
Investment Research
Planning
Planning specialist with a J.D. and in-depth legal expertise; tax and estate document review and summary; pension, restricted stocks, deferred comp analysis, asset map, cash flow planning, business agreement review, and asset protection analysis.
Planning
Relationship/Service
Service Concierge; Implementation, shepherds the entire process, always on point of contact with live support.
Relationship/Service
Strategic Advisors
Members' Wealth seeks to further enhance our client's experience through the use of Strategic Advisors. These paid Strategic Advisors are not employees of Members' Wealth but work to help deliver the best possible service to our clients in coordination with your Members' Wealth service team.

Strategic Advisors can work in conjunction with our employees in situations where: 1.) there is a specific industry expertise that is required, 2.) we seek a "devil's advocate" or a more in-depth point of view from a knowledgeable professional outside of our firm.

Also, utilizing Strategic Advisors for specific roles can be more cost beneficial to the organization and thus to our clients. Members' Wealth vets our Strategic Advisors on behalf of our clients and once approved, their services are then at our disposal as needed.
Ready to Learn More?
Speak with an advisor about next steps